One Acadiana is providing business resources in connection with COVID-19. See their website for details.
ne Acadiana is currently monitoring the regional impact of the novel coronavirus COVID-19. With this in mind, this page is designed to be a one-stop hub of resources and information for businesses and individuals in our region.O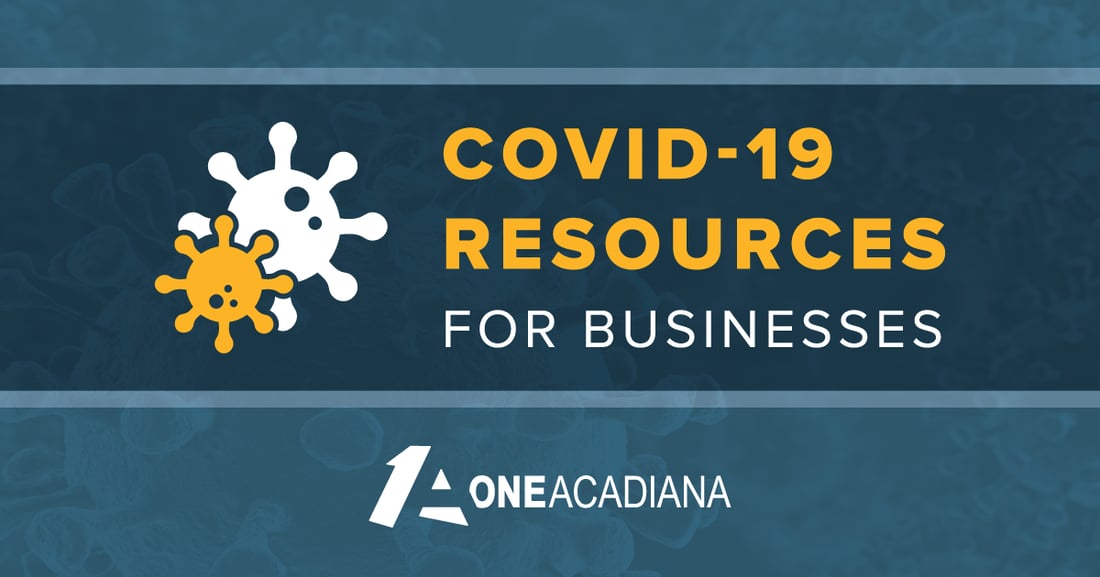 One Acadiana is tracking the COVID-19 crisis closely and working hard to provide the regional business community with the most updated facts and data. These are challenging times with information changing daily.
As always, if you have any questions please call us or visit our resource page at: oneacadiana.org/covid-19-resources.